Georgia Hunting on 500 acre Farm / Forest



Thanks for your interest in hunting our property,
however our hunting is leased through spring turkey season, of 2016.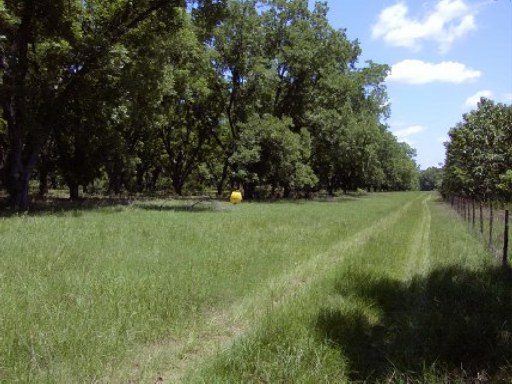 GEORGIA HUNTING
Excellent hunting on this 500 acre stunning, secluded, farm / forest in east-central Georgia features quail, ducks, turkeys, doves, geese, deer, wild hogs, and squirrels, just to name a few of the game species available. Nestled in the Fall Line Hills below Georgia's Piedmont Plateau this very private farm / forest tract fronts extensively on a creek, roughly a mile upstream from the Ogeechee River. Neighboring plantations on three sides of the offering manage their properties with a particular interest toward quail habitat and hunting. Our
young forests
,
pecan grove
, fields and cut-over brush land provide an excellent bio-diverse browse. The pecan grove nurses an extensive volume of perennial rye grass, for deer, which is quite rare on hunting leases in our area, outside of this particular pecan shade environ.
The lake
, as well as beaver ponds in the creek, attract many species of ducks and dabblers, as well as occasional Canadian Geese.
In the winter of '03-'04 we made a difficult decision to harvest 150 acres of mixed timber that runs along our creek border and up our East line. This is now growing up in brush and young pines planted spring of '08, providing trememdous habitat - cover and browse for game - compared with the formerly open forest.
Also approximately 120 acres of young planted pine forest as well as the overgrown, untended, 130 acre pecan grove, and an additional 100 acres of mixed other land consisting of overgrown fields, brush and ponds.
A friend of mine has decided to sell 62 acres in Athens county, southeast Ohio. I bought it in the early 1970s he bought it from me in the 90s.
Click here
for a little more detail.